Dear JLT Board
Here's the follow up proposal to Proposal #12. In brief summary, for the show "Behind the Screen" at Kindl Contemporary in Berlin opening on the 9th of March, we're making 2 banners in 6x3 meters to install on a freestanding wall. Here are the options:
Option 1
Clean and informative looking banners with a selection of representatives from the animal kingdom.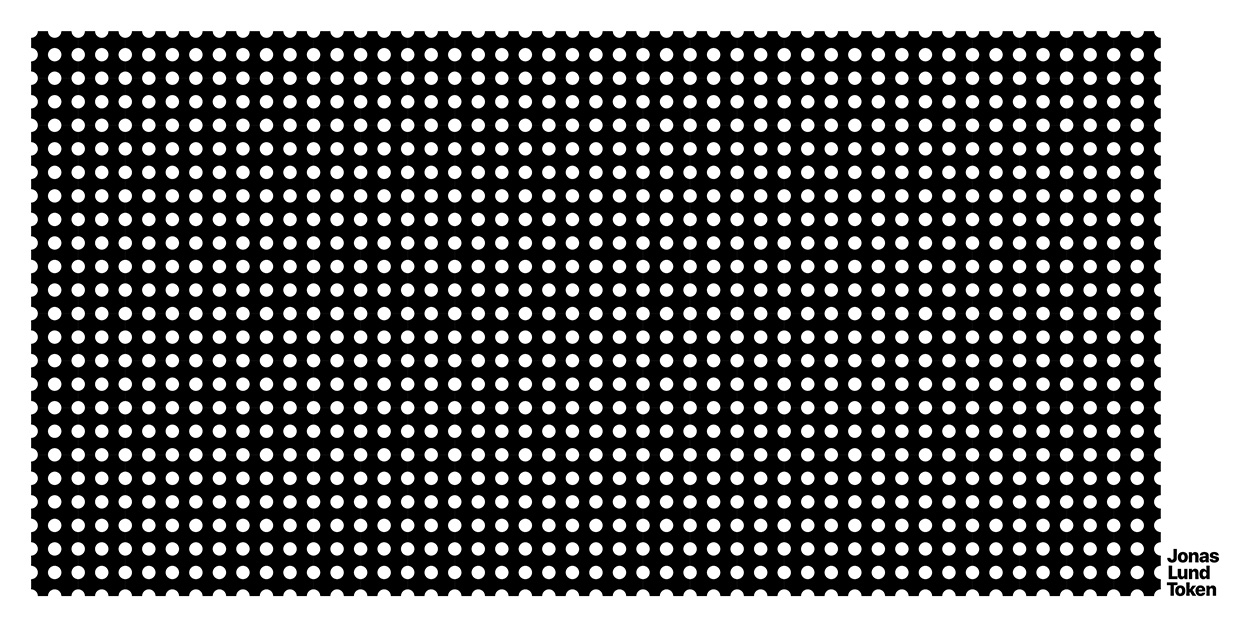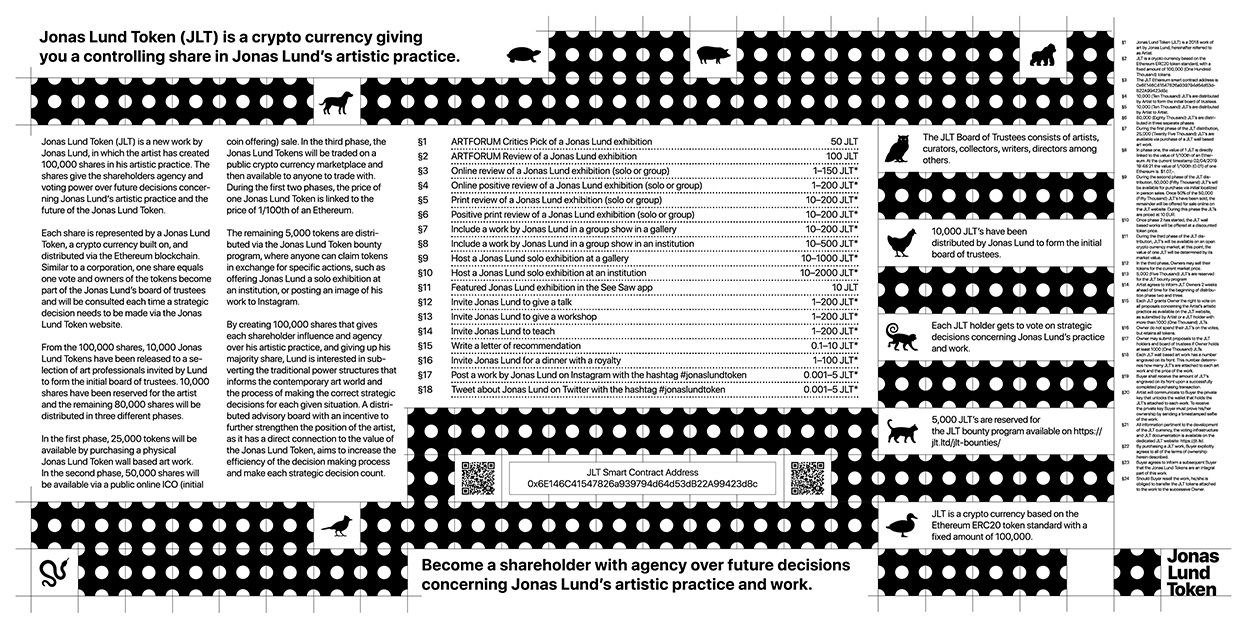 Option 2
A continuation of the JLT wallpapers in Düsseldorf. The fox from Linus Torvalds' (the engineer of the Linux kernel) quote "Be lazy as a fox" – in order words, look for smarter solutions.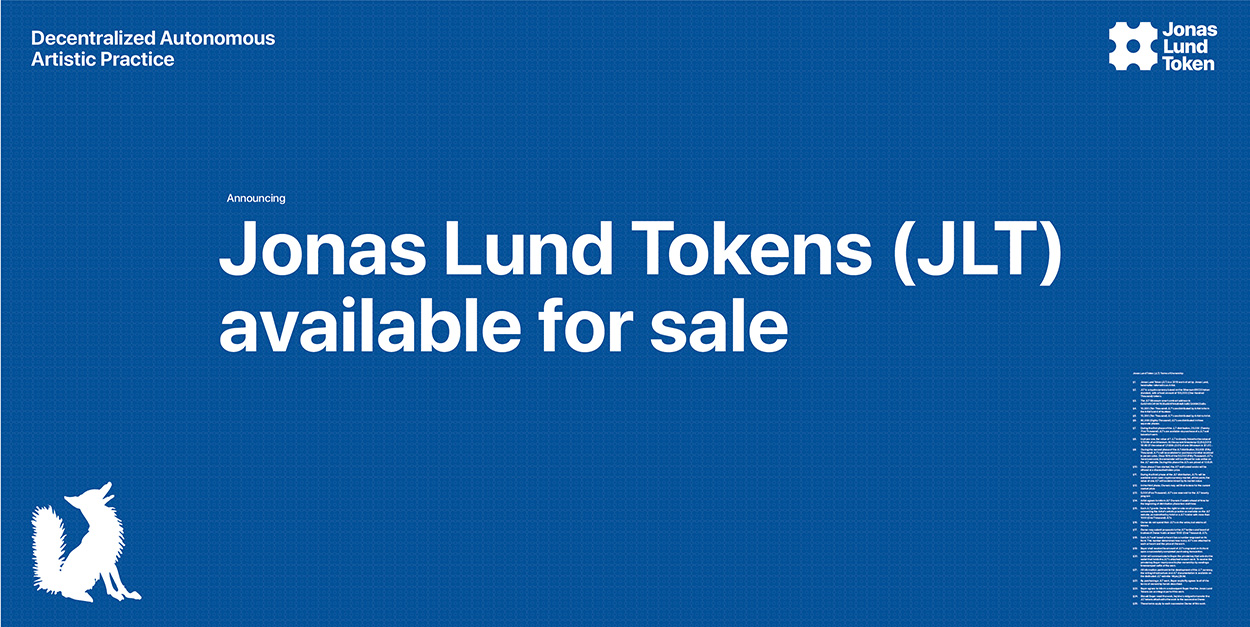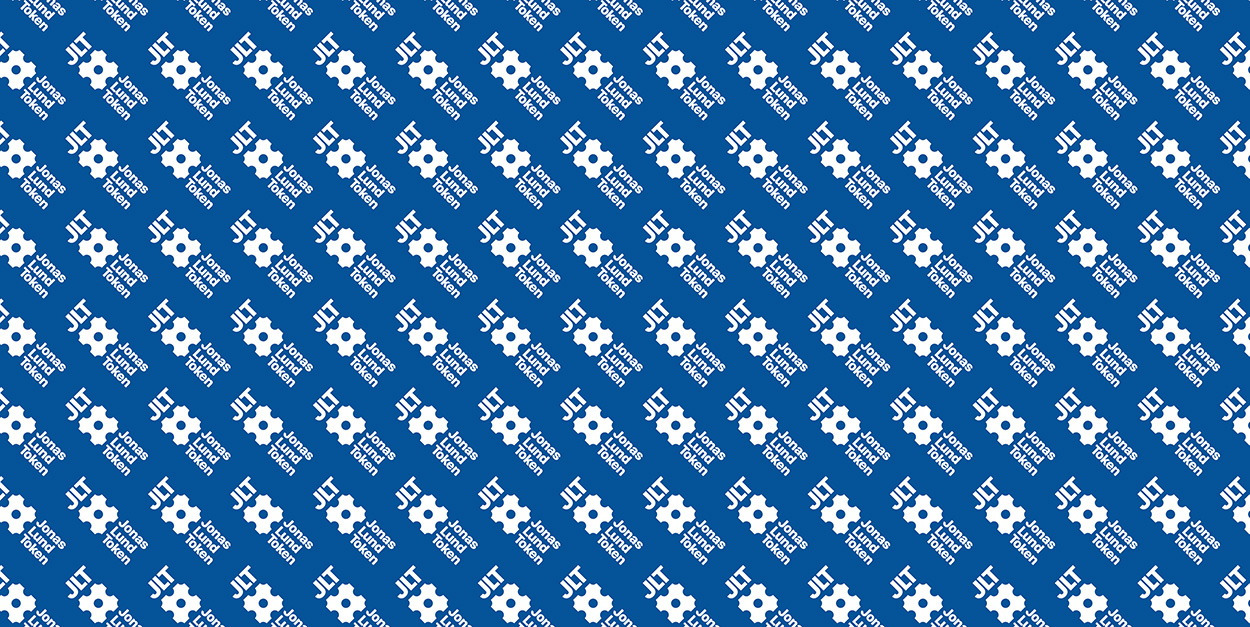 Option 3
Binary divisions to signal what the JLT board is busy with, picking between left and right. The original JLT identity in full display on top of a JLT branded pattern.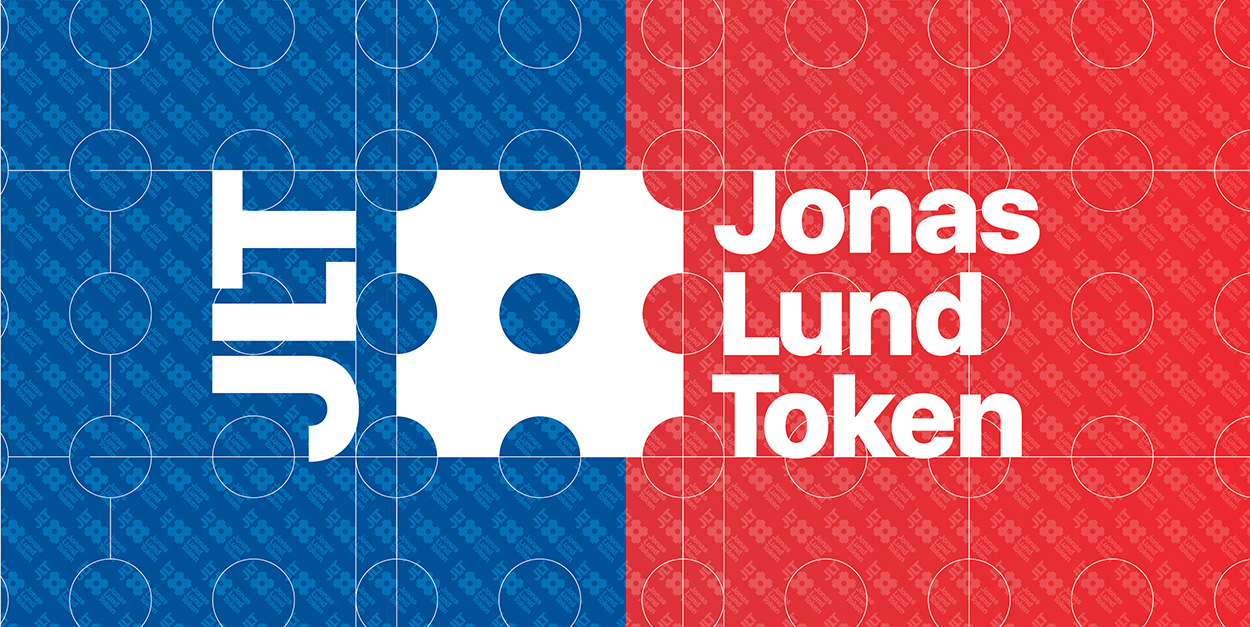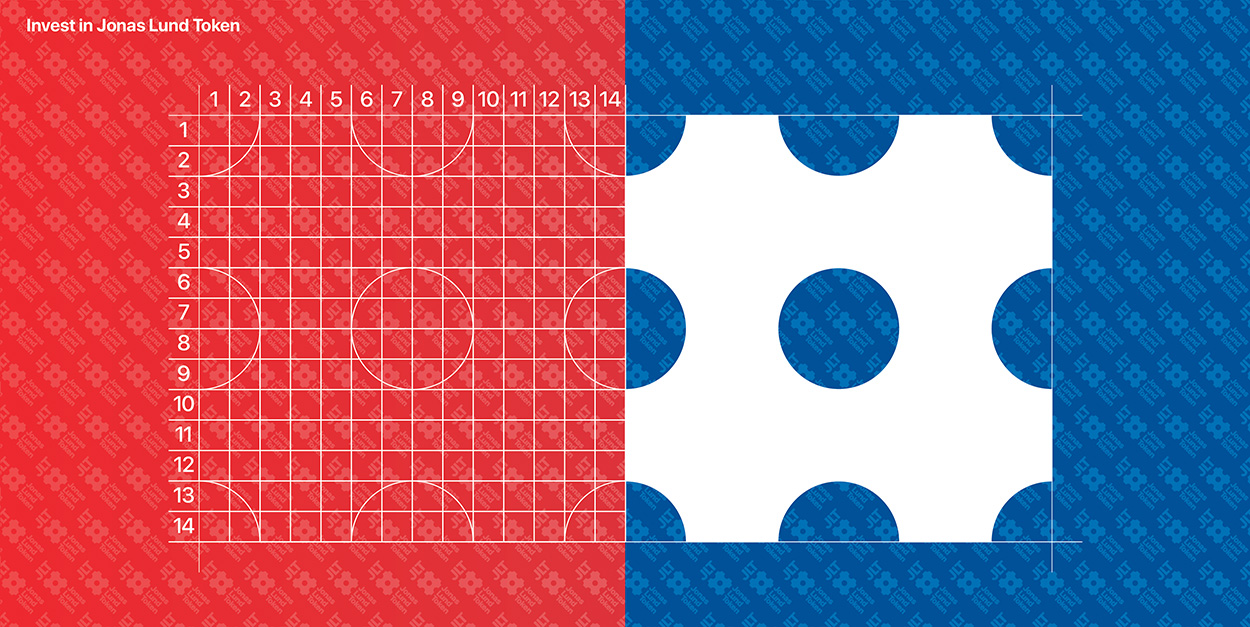 Option 4
One the one side the return of the bird from the popsockets proposal with a clear message, "Invest in Jonas Lund", and invest in you! We still don't really know what the bird wants, or is looking for, or even what type of bird it is, but the bird seems to be a strong JLT supporter, defending the terms of ownership in the corner there, and on the other side, an advanced crypto 3d rendering JLT logo on a sky background!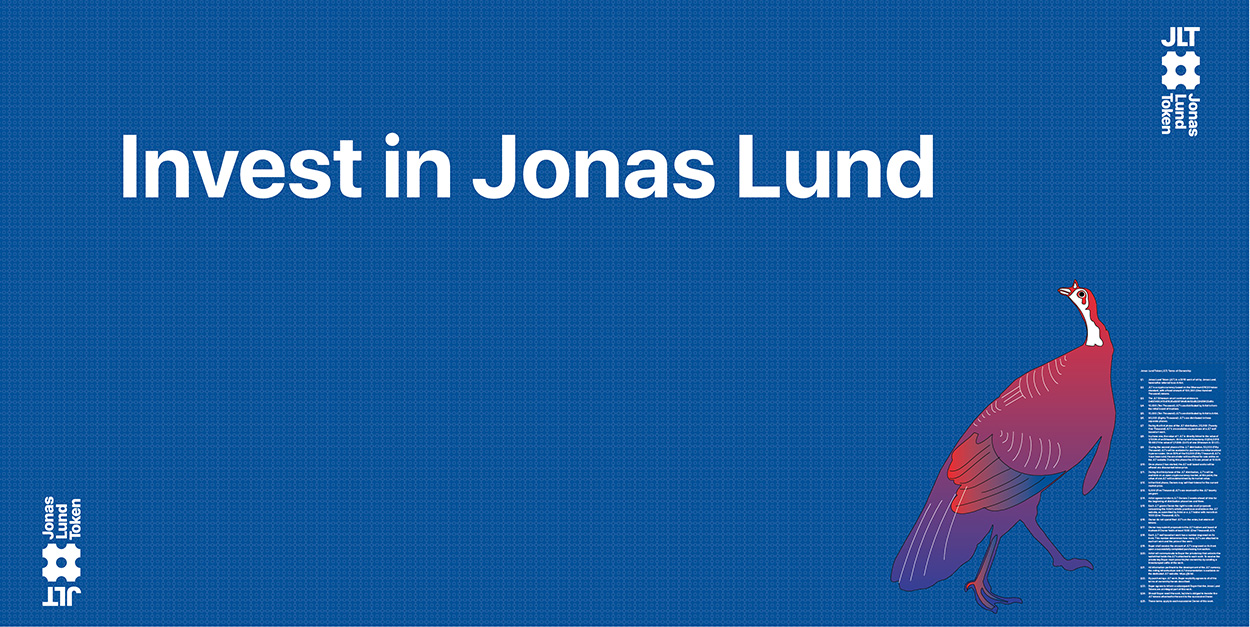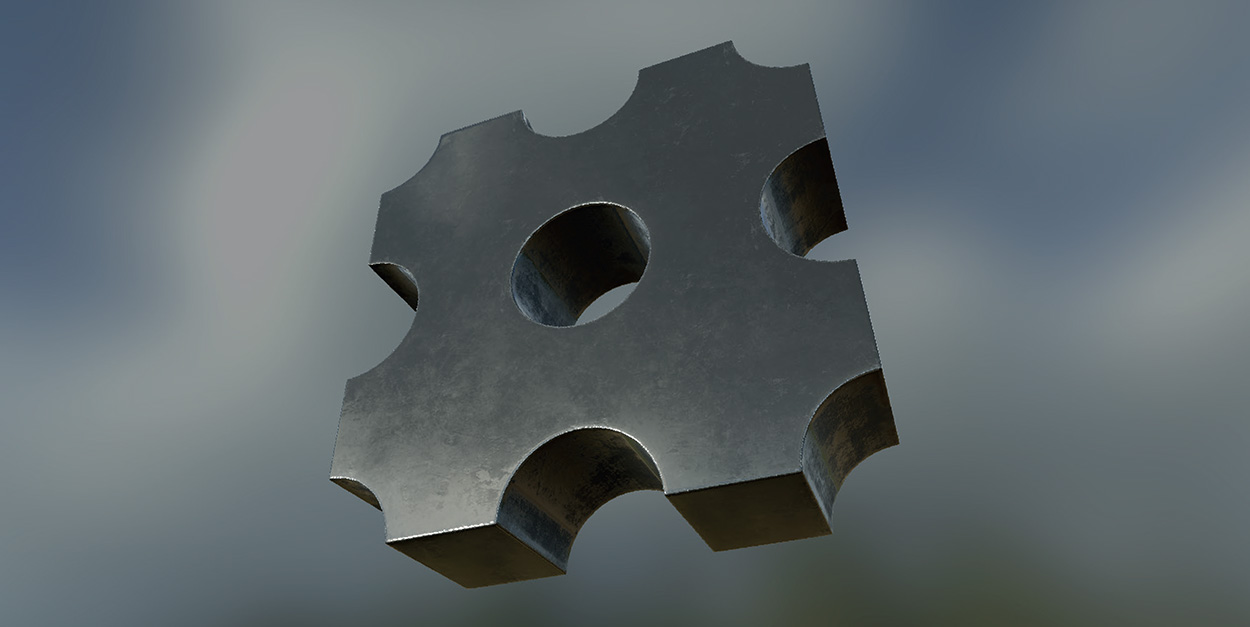 Have to send the final choice to the printer on Monday morning, so pretty short deadline for this one again.
ps. click the image for higher res versions